[{"alt":"#color_ombre","id":29154465841320,"position":1,"preview_image":{"aspect_ratio":1.0,"height":1080,"width":1080,"src":"\/\/www.solawave.co\/cdn\/shop\/files\/RRW-OmbreKit-Awards.jpg?v=1695226438"},"aspect_ratio":1.0,"height":1080,"media_type":"image","src":"\/\/www.solawave.co\/cdn\/shop\/files\/RRW-OmbreKit-Awards.jpg?v=1695226438","width":1080},{"alt":null,"id":28879963029672,"position":2,"preview_image":{"aspect_ratio":1.0,"height":1200,"width":1200,"src":"\/\/www.solawave.co\/cdn\/shop\/files\/serum-wand-gwen_bbdcd5b9-1bac-4c91-bb17-120bce7201d2.jpg?v=1695226438"},"aspect_ratio":1.0,"height":1200,"media_type":"image","src":"\/\/www.solawave.co\/cdn\/shop\/files\/serum-wand-gwen_bbdcd5b9-1bac-4c91-bb17-120bce7201d2.jpg?v=1695226438","width":1200},{"alt":null,"id":28879962833064,"position":3,"preview_image":{"aspect_ratio":1.0,"height":1200,"width":1200,"src":"\/\/www.solawave.co\/cdn\/shop\/files\/PDP-WandCase-Rose-1200x1200_631b5c61-9906-4ec9-819a-28d215dc0d9c.jpg?v=1695226438"},"aspect_ratio":1.0,"height":1200,"media_type":"image","src":"\/\/www.solawave.co\/cdn\/shop\/files\/PDP-WandCase-Rose-1200x1200_631b5c61-9906-4ec9-819a-28d215dc0d9c.jpg?v=1695226438","width":1200},{"alt":null,"id":28879962964136,"position":4,"preview_image":{"aspect_ratio":1.0,"height":1200,"width":1200,"src":"\/\/www.solawave.co\/cdn\/shop\/files\/serum-in-use-karla_89e868bc-7556-4ea6-852f-0d568885c166.jpg?v=1695226438"},"aspect_ratio":1.0,"height":1200,"media_type":"image","src":"\/\/www.solawave.co\/cdn\/shop\/files\/serum-in-use-karla_89e868bc-7556-4ea6-852f-0d568885c166.jpg?v=1695226438","width":1200},{"alt":null,"id":28975067824296,"position":5,"preview_image":{"aspect_ratio":1.0,"height":1200,"width":1200,"src":"\/\/www.solawave.co\/cdn\/shop\/files\/SWAP_RRW-BandA-1200x1200.jpg?v=1695226438"},"aspect_ratio":1.0,"height":1200,"media_type":"image","src":"\/\/www.solawave.co\/cdn\/shop\/files\/SWAP_RRW-BandA-1200x1200.jpg?v=1695226438","width":1200},{"alt":null,"id":28879963291816,"position":6,"preview_image":{"aspect_ratio":1.0,"height":1200,"width":1200,"src":"\/\/www.solawave.co\/cdn\/shop\/files\/serumDrip_85e12c4d-a83c-4948-89f2-365ac5856bd8.jpg?v=1695226438"},"aspect_ratio":1.0,"height":1200,"media_type":"image","src":"\/\/www.solawave.co\/cdn\/shop\/files\/serumDrip_85e12c4d-a83c-4948-89f2-365ac5856bd8.jpg?v=1695226438","width":1200},{"alt":"#color_rose-gold","id":29154465874088,"position":7,"preview_image":{"aspect_ratio":1.0,"height":1080,"width":1080,"src":"\/\/www.solawave.co\/cdn\/shop\/files\/RRW-RoseGoldKit-Awards_d8b23280-a448-47c6-9d9e-cd0d3fa20597.jpg?v=1695226438"},"aspect_ratio":1.0,"height":1080,"media_type":"image","src":"\/\/www.solawave.co\/cdn\/shop\/files\/RRW-RoseGoldKit-Awards_d8b23280-a448-47c6-9d9e-cd0d3fa20597.jpg?v=1695226438","width":1080},{"alt":null,"id":28879962898600,"position":8,"preview_image":{"aspect_ratio":1.0,"height":1200,"width":1200,"src":"\/\/www.solawave.co\/cdn\/shop\/files\/serumAndBlob_20792bd0-2775-432a-87ed-246a64261021.jpg?v=1691519050"},"aspect_ratio":1.0,"height":1200,"media_type":"image","src":"\/\/www.solawave.co\/cdn\/shop\/files\/serumAndBlob_20792bd0-2775-432a-87ed-246a64261021.jpg?v=1691519050","width":1200},{"alt":"#color_matte-black","id":29154465808552,"position":9,"preview_image":{"aspect_ratio":1.0,"height":1080,"width":1080,"src":"\/\/www.solawave.co\/cdn\/shop\/files\/RRW-MatteBlackKit-Awards.jpg?v=1691519050"},"aspect_ratio":1.0,"height":1080,"media_type":"image","src":"\/\/www.solawave.co\/cdn\/shop\/files\/RRW-MatteBlackKit-Awards.jpg?v=1691519050","width":1080},{"alt":null,"id":28635074658472,"position":10,"preview_image":{"aspect_ratio":1.0,"height":1080,"width":1080,"src":"\/\/www.solawave.co\/cdn\/shop\/files\/Rose-Gold-Kit-1080x1080px.gif?v=1691518981"},"aspect_ratio":1.0,"height":1080,"media_type":"image","src":"\/\/www.solawave.co\/cdn\/shop\/files\/Rose-Gold-Kit-1080x1080px.gif?v=1691518981","width":1080},{"alt":null,"id":29214642307240,"position":11,"preview_image":{"aspect_ratio":1.0,"height":800,"width":800,"src":"\/\/www.solawave.co\/cdn\/shop\/files\/preview_images\/2eeb342f1ca3486ab78cb90761d2d2de.thumbnail.0000000000.jpg?v=1692661804"},"aspect_ratio":1.0,"duration":20520,"media_type":"video","sources":[{"format":"mp4","height":480,"mime_type":"video\/mp4","url":"https:\/\/cdn.shopify.com\/videos\/c\/vp\/2eeb342f1ca3486ab78cb90761d2d2de\/2eeb342f1ca3486ab78cb90761d2d2de.SD-480p-0.9Mbps-17551415.mp4","width":480},{"format":"mp4","height":720,"mime_type":"video\/mp4","url":"https:\/\/cdn.shopify.com\/videos\/c\/vp\/2eeb342f1ca3486ab78cb90761d2d2de\/2eeb342f1ca3486ab78cb90761d2d2de.HD-720p-1.6Mbps-17551415.mp4","width":720},{"format":"m3u8","height":720,"mime_type":"application\/x-mpegURL","url":"https:\/\/cdn.shopify.com\/videos\/c\/vp\/2eeb342f1ca3486ab78cb90761d2d2de\/2eeb342f1ca3486ab78cb90761d2d2de.m3u8","width":720}]}]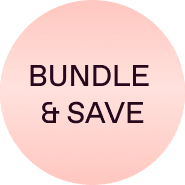 Before & Afters
Sandy, 57
At first, when I tried the Solawave I didn't know what to expect. Using it daily was easy though and it quickly became a simple addition to my skincare routine. Over the last 30 days, I've definitely seen a positive change in my skin tone and texture. I couldn't be happier with the results!
*Used 12 mins per day, 3x a Week with Activating Serum
I can't say enough about my Solawave. As a mom of two with zero freetime, it's like a wonderful 12 minute mini spa treatment right at home. I instantly notice a change in the plumpness and complexion of my skin bringing my skin to life after many sleepless nights (kids!). All i can say is this has become my most addicting beauty product. I'd call the wand a really smart investment in your overall beauty.
I'm 65 and not expecting my wrinkles to vanish, but using the Radiant wand from solawave has really impressed me. My skin is glowing, my face is less puffy, and I've seen a real result in my frown lines and forehead wrinkles. It also feels just lovely. I'm a solawaver for life
I've been using the Solawave for weeks now and my skin has never looked better. I use several of Solawave's other facial products in addition to the wand. The products and the wave combined are doing wonders for my skin!
My biggest insecurity was my crow's feet, now I can say it "WAS" because Solawave got rid of them.
I am obsessed with my Solawave red light wand. It's made my skin tighter, brighter, smoother, and glow. My makeup looks better since starting to use my wand since my skin is in such good shape. It's so easy to add to your routine, I do it while watching tv. Also love their moisturizer and hyaluronic serum! Must add to your skincare routine!
Individual results may vary. Everyone's skin is unique and may respond differently to our products. We offer a 30 day
trial/return policy for all our products so you can easily return them for a full refund if you are not thrilled with the results.
4 Proven Technologies
Our best-selling, 4x award-winning skincare tool combines 4 skincare treatments to give you glowing skin at-home or on-the-go.
Twice the Red Light Therapy as our first Wand rejuvenates the skin and gets your skin glowing in as little as 3 minutes a day
Galvanic Current amplifies the absorption of your favorite serums & creams for more noticeable results and improvement in your complexion.
Facial Massage helps to decrease the appearance of puffiness and boosts the skin's natural radiance.
Therapeutic Warmth reduces the appearance of fatigued under-eye circles & bags.
When to use the Wand
Step 1
Cleanse
Use a gentle, balancing cleanser and lukewarm water. Pat dry.
Step 2
Apply Serum
For best results, use our Renew Complex Activating Serum. It's specially-formulated to boost the Wand's current & enable it to glide easily.
Step 3
Glide The Wand
While skin is still moist, glide the Solawave Wand across your skin in upward, outward movements. Use for 3 minutes per area of the skin.
Step 4
Moisturize
Apply your favorite moisturizer or cream generously over your face, neck, and décolleté to lock in hydration. Follow up with SPF (unless it's nighttime).
★★★★★

"The wand is easy to use. After just 2 weeks of using the wand, I noticed my fine lines were gone, my face had a nice even complexion and glow and I also noticed my face felt smoother."

Mei-Ling

Brooklyn, NY
★★★★★

"I've been an aesthetician and make up artist for more than 20 years... I have tons of beauty devices!! My favorite is this portable, lightweight magic wand... I could tell the difference after only one use. Will give more than 5 stars if I could!"

Hedy

Clarmont, FL
★★★★★

"As a beauty content creator, I see lots of hype about tools that don't always perform. The Solawave 2.0 wand is an exceptionally effective tool in my opinion! After only one use, I saw my fine laugh lines plump up so they were barely noticeable. My under eye bags disappeared, and my skin tone has greatly improved. The results that I have gotten from using this just a few minutes a day were fast and don't seem to be temporary."

Rebecca

Marietta, OH
★★★★★

"1st try I felt my skin plump, moisturized and silky. Looked super glowy! After 4 days that area felt a lot fuller and thicker -- healthier to the touch! Super impressed with how quickly I was seeing results! I used to sell other beauty tools similar to the Solawave wand let me say when I tell you it outperformed many of the popular ones on the market"

Barbara

Alhambra, CA
★★★★★

"I've worked in the beauty industry for over 5 years... At first use I didn't notice a difference but after a week of using it every other day my skin felt noticeably tighter. I thought maybe I wanted this to work so bad that I believed it was making my skin feel different. Then started getting compliments on my skin about how radiant it was looking. I began my Solawave journey as a skeptic and I'm ending it as a lover of this wand."

Evie

New York, NY
How Solawave stacks up
Lifted & defined appearance
Smooths wrinkles & fine lines
Reduces appearance of blemishes
Amplifies serums and moisturizers